How to Navigate the Virtual Platform
A virtual summit might be new to most of us, so we're here to guide you through this new and exciting experience!
Follow these steps, tips, and guidelines to find your way around.
Enter the virtual summit platform
Login to the virtual summit from the homepage
Type in the login credentials you received via email (you must have a valid registration, to get access to the platform)
Click on "Sign in"
Click to explore the virtual venue!
At the virtual summit, clicking on text and display screens will often take you to further information and features
All areas marked in red are clickable items that will open new screens with information for you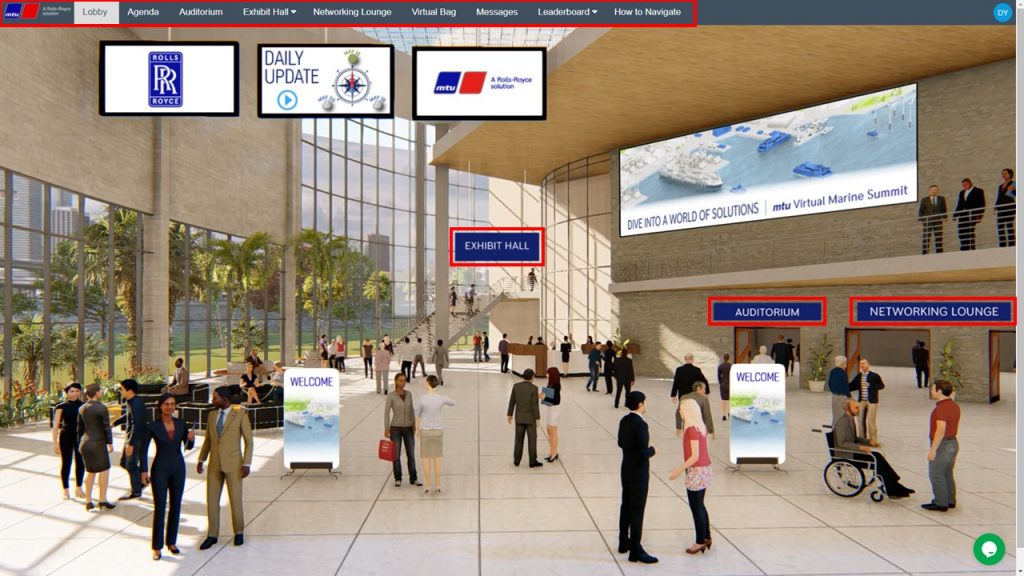 From the main summit lobby, you can:
Click on the "Agenda" label in the top menu bar to view the schedule of all the live and pre-recorded sessions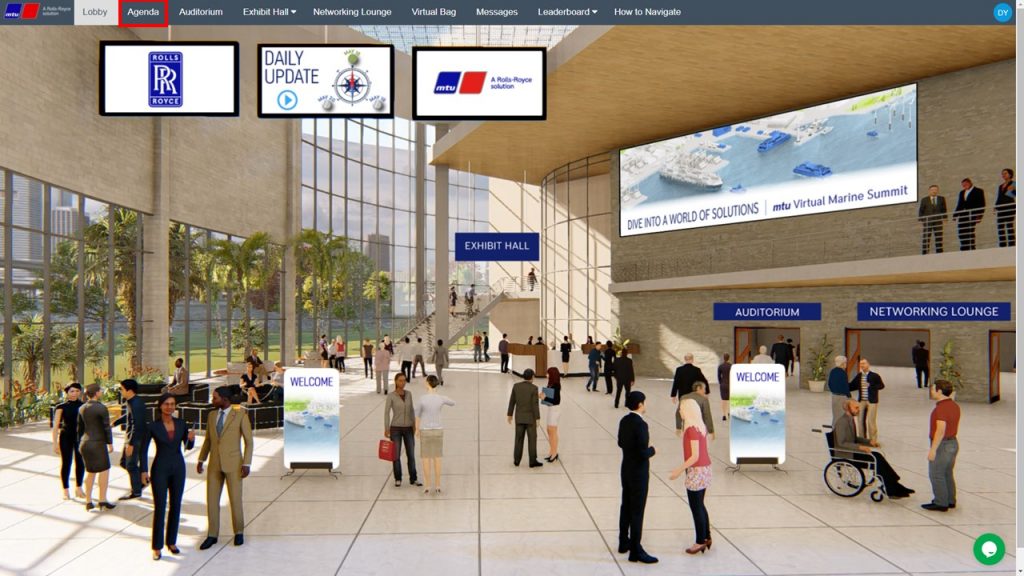 Enter the sessions by clicking the "Auditorium" label in the main lobby and on the top menu bar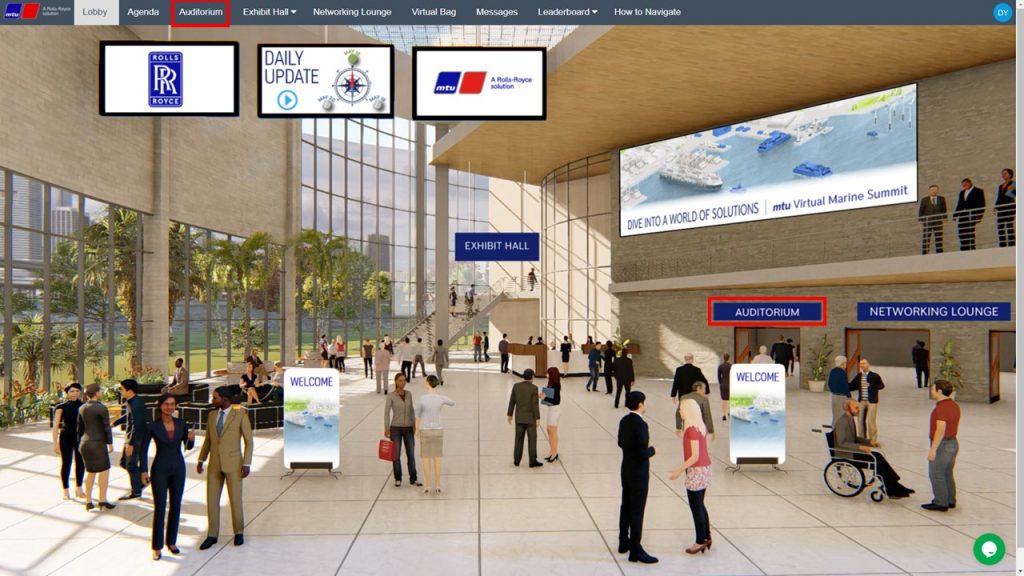 Click "Join EDT/CET sessions" to watch live broadcasted sessions, optimized for your time zone.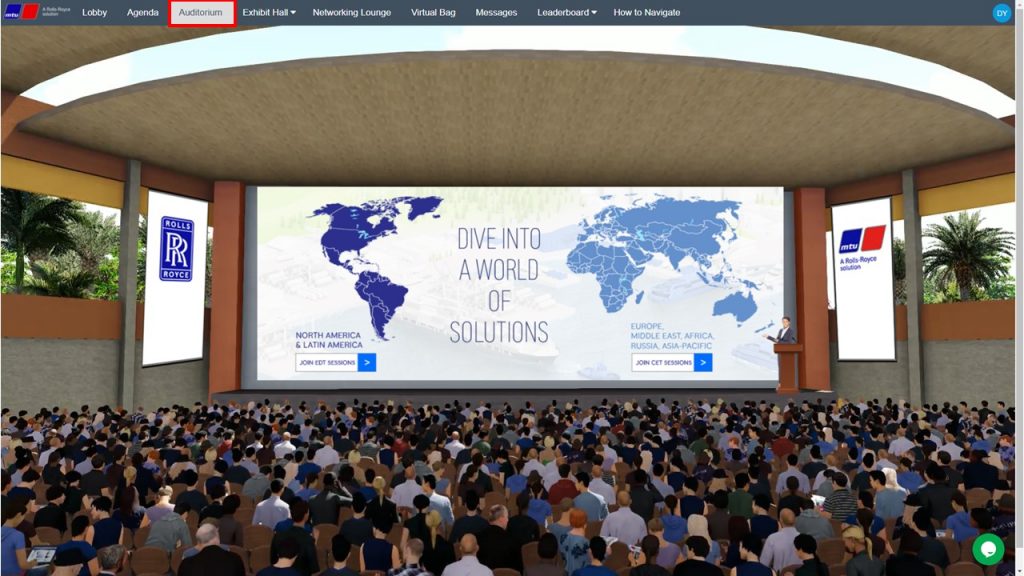 You will see the list of the virtual summit sessions 
If a session is already live, you will see a button "Join":


a) Click on this button to access the session

If a session hasn't started yet, there will be no "

Join" button

. You will see the time the session is scheduled to start and an "Add to Calendar" button. 
Click the "Add to Calendar" button to download a calendar reminder according to your time zone. 
If a session has already finished, you can watch the recording. Click on "Play" to see it.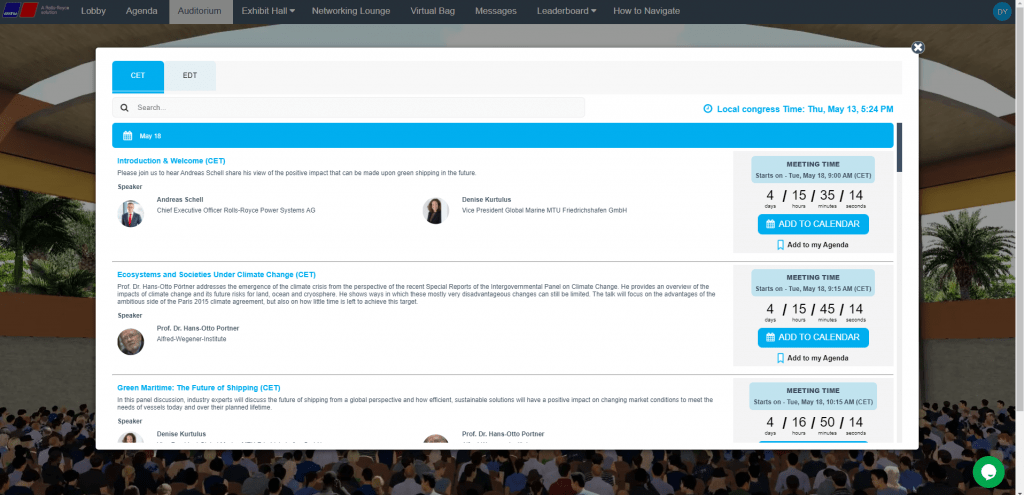 Click on "Exhibit Hall" in the main lobby or on the top menu bar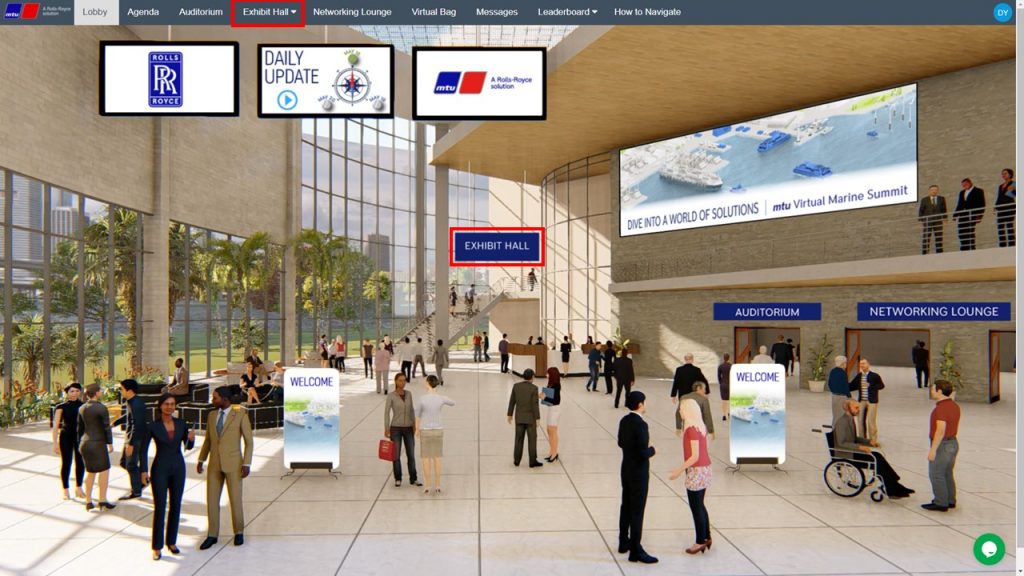 Click on any booth you are interested to visit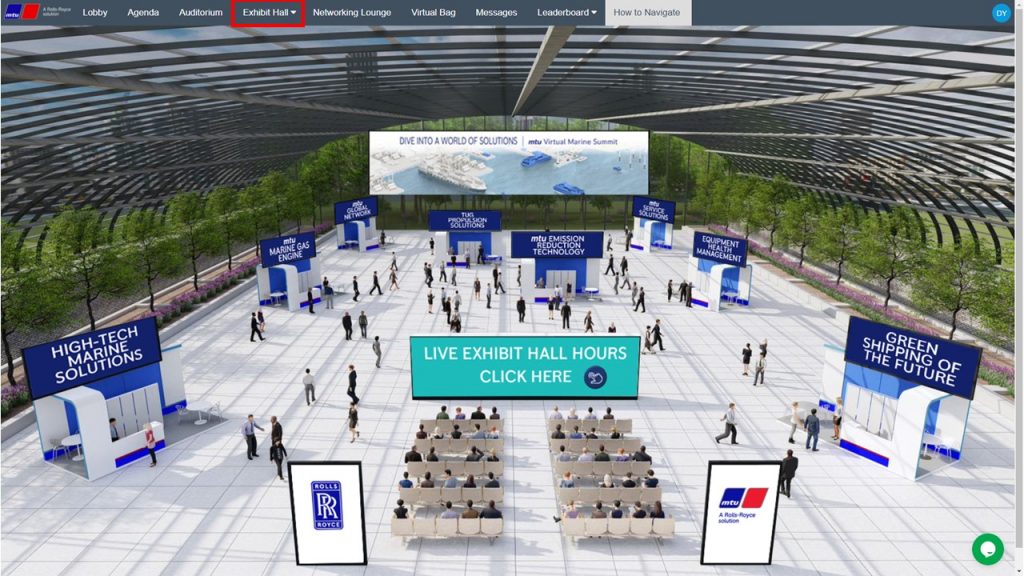 You can also scroll through the booths in the Exhibit Hall by clicking "Previous" and "Next"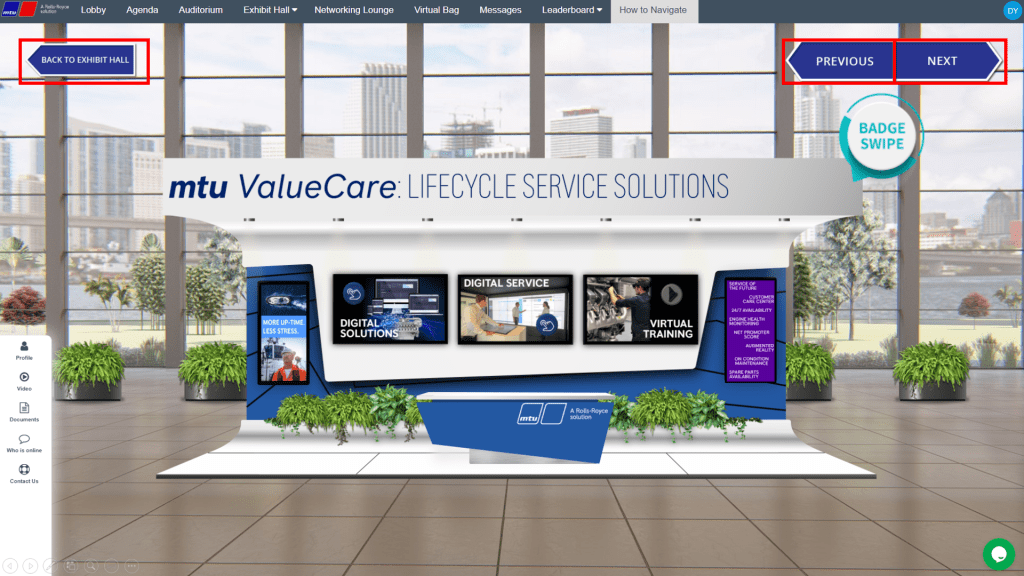 When you enter a specific booth, you can: 
Click on "Profile" to learn more about the exhibitor and explore more in the "Useful Links"
Browse downloadable materials in "Documents" and save the ones you are interested in to your Virtual Bag by clicking the bag icon.
Find out who else is online and available to chat by clicking "Who is online" or send the exhibitor a message through the "Contact Us" button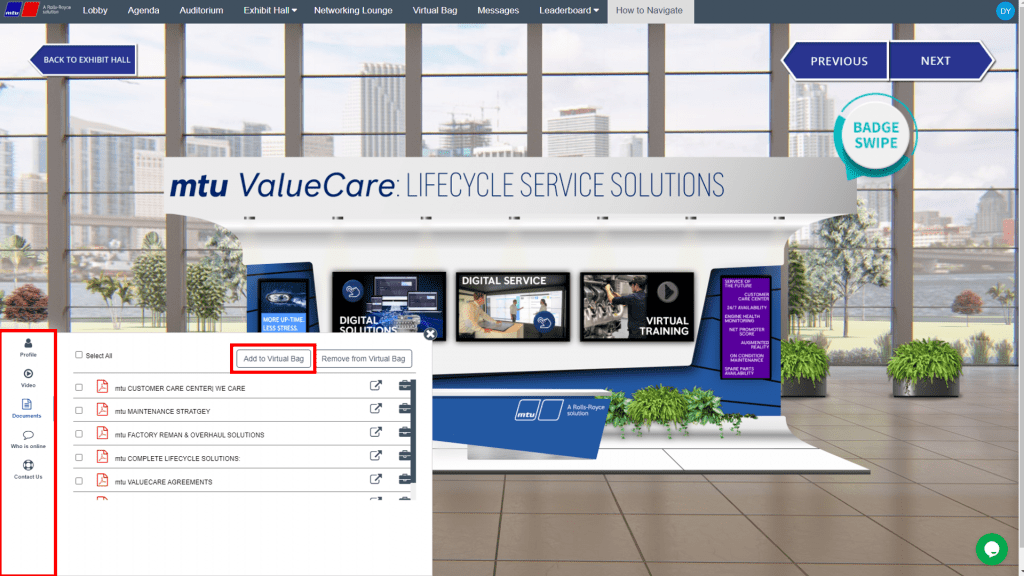 Enter the "Networking Lounge" from the lobby or the top menu bar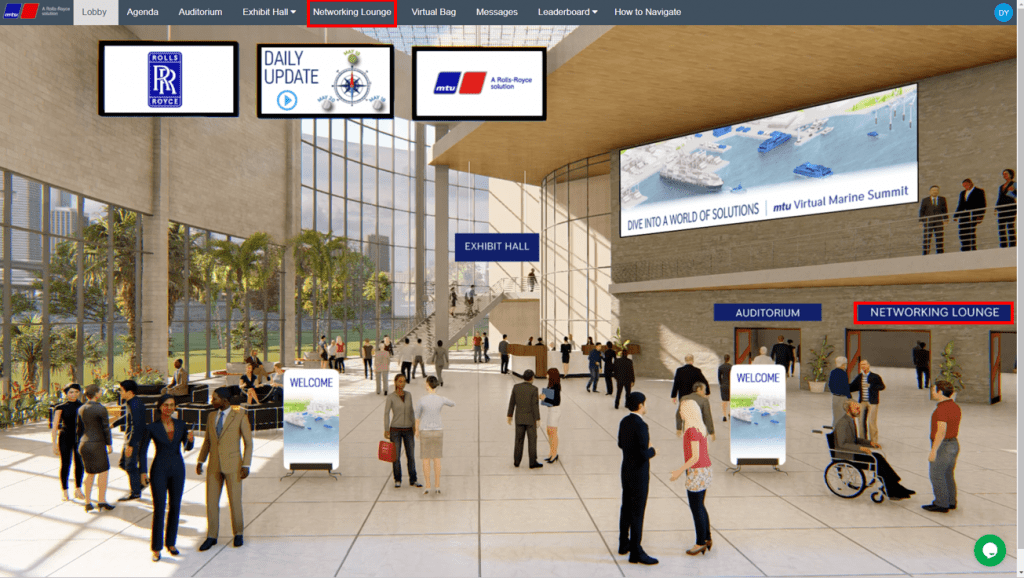 Click on "Network" to get into the chat area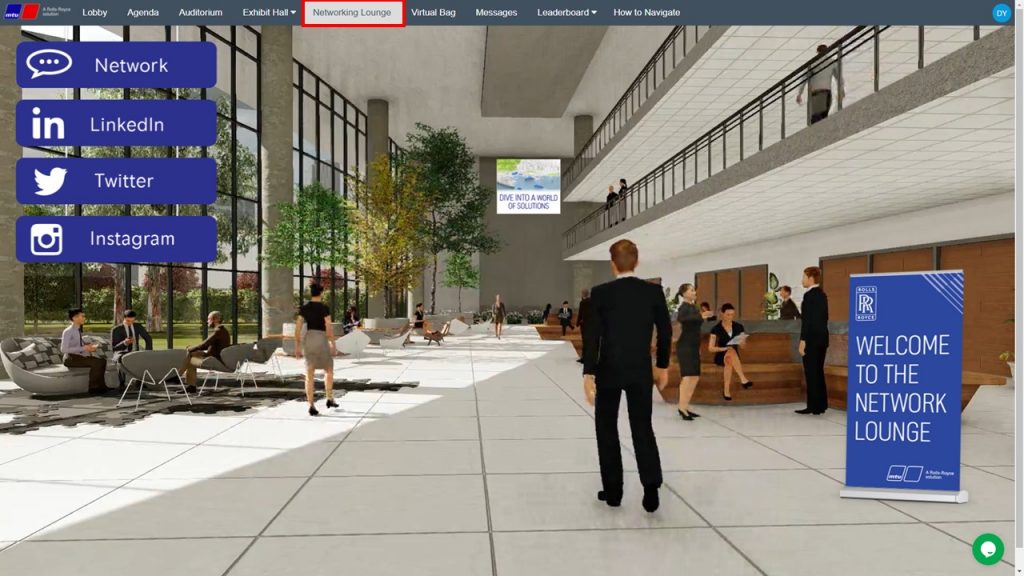 When in the "Chat" area, you can: 
Find the session chatrooms you want to join from the "

Public Channels

" list on the left (click "More…" to view more rooms). You can set up a "Private Channel" for a group of colleagues or find participants who are currently online, and message them privately, through the "Direct Messages" function on the left

Type in your question or comment in the group chat, for everyone to see

Use the top menu bar to see the list of group members or to initiate a call